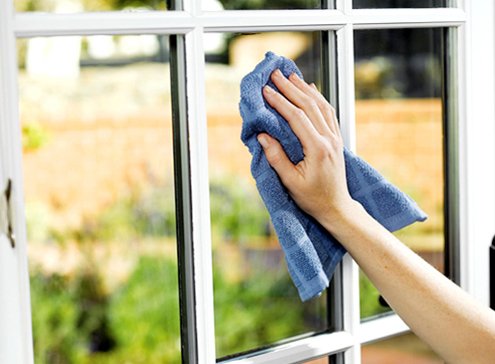 01 Nov

Tips For Windows Cleaning Service Nevada

Cleaning should be done on a regular and consistent basis, at least twice a year or month. Below are some significant techniques for cleaning a window:
Each part of the windows should be clean through horizontal and vertical strokes. This tip will help you identify which part of the window have a streak on it.
Using a squegee will bring out the streaks on your window. In this way you can also clearly see those streaks. Situate it on top of the window and pull it down effortlessly. Using a squeegee is to introduce a dry rubber blade on dry windows.
When cleaning corners or areas that difficult to be reached, use a flexible toothbrush or a cotton swab.
Want a superfluouos shin in your window glass? Then try to polish it with a well-washed cotton T-shirt or old cloth diapers. This is another tip of achieving a magnificent result when cleaning a window glass. Some utilize a clean blackboard eraser over a freshly rinsed and dried out window to furnish it a brilliant shine.• Windows polished using a wrinkled newspaper will leave a film that is resistant to dirt thus provides a luminous shine.
Another tip about baking soda, ammonia, or washing soda – is to utilize this when cleaning grease, debris or soil from your window pane.
Drying out your windows will not have a tidy look if they were dried in different directions. Use only one direction if its leftward or rightwards in order to achieve tidy result.
Scrape the entire surface when cleaning window sills with wet cloth sprayed with alcohol so that every areas are cleared and cleaned.
This tips can help you achieve good and clean windows at home for residential or offices for commercial in greater cities in Nevada like Reno, Spark, Carson City, Lake Tahoe and Incline Village. These tips will let you view the world from a clean perspective through your window with a rose-tinted glass. Doesn't have much that time?
Contact us your windows cleaning service experts in Reno, Sparks, Carson City, Incline Village and Lake Tahoe.